Secretary Yu Qingwei of the Benxi County CPC Committee and his entourage visited our group to extend condolences
---
On January 14, 2015, Yu Qingwei, Secretary of the CPC Benxi County Committee, and Zhang Chenggang, Executive Deputy County Governor, visited our group to extend condolences. Liu Zhiting, chairman of the group, attended the reception, and Huang Zhonghe, secretary of the party committee of the group, Wang Zhihai and Li Guohong, deputy general managers, attended the reception.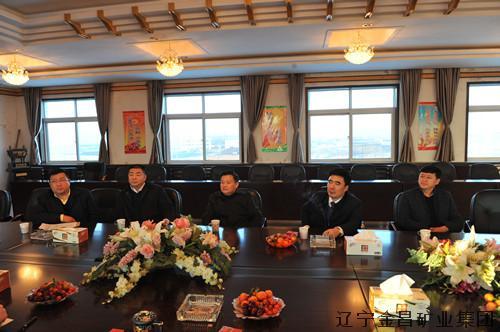 Secretary Yu and his party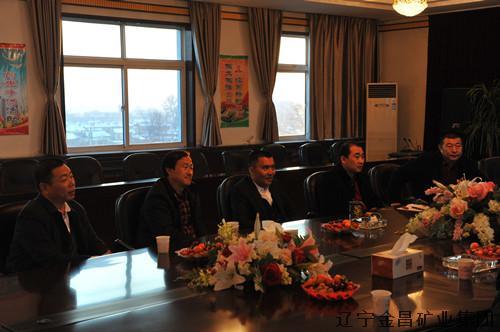 The leader of Jinchang Group attending the reception
Siye Iron Ore, a subsidiary of the group company, is located in Gaoguan Town, Benxi County, and has made great contributions to the economic development and employment of Benxi County in the past few years. In 2014, Siye Iron Ore's tax paid first in Benxi County. At the reception, Secretary Yu Qingwei fully affirmed the contribution of Siye Iron Ore, and put forward hopes and encouragement for the next development of the enterprise. Chairman Liu Zhiting thanked the Benxi County Party Committee and County Government for its support and concern for Siye Iron Ore, and said that he would live up to high expectations, strive to build Siye Iron Ore, and make greater contributions to the economic and social development of Benxi County.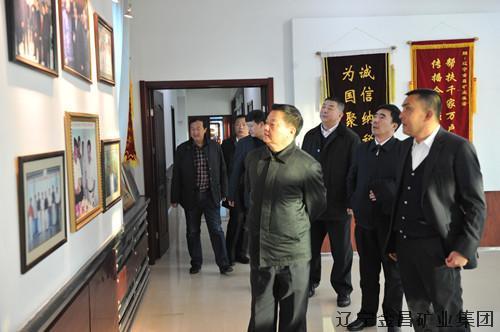 Secretary Yu and his entourage visited the "Honor Room" of our group